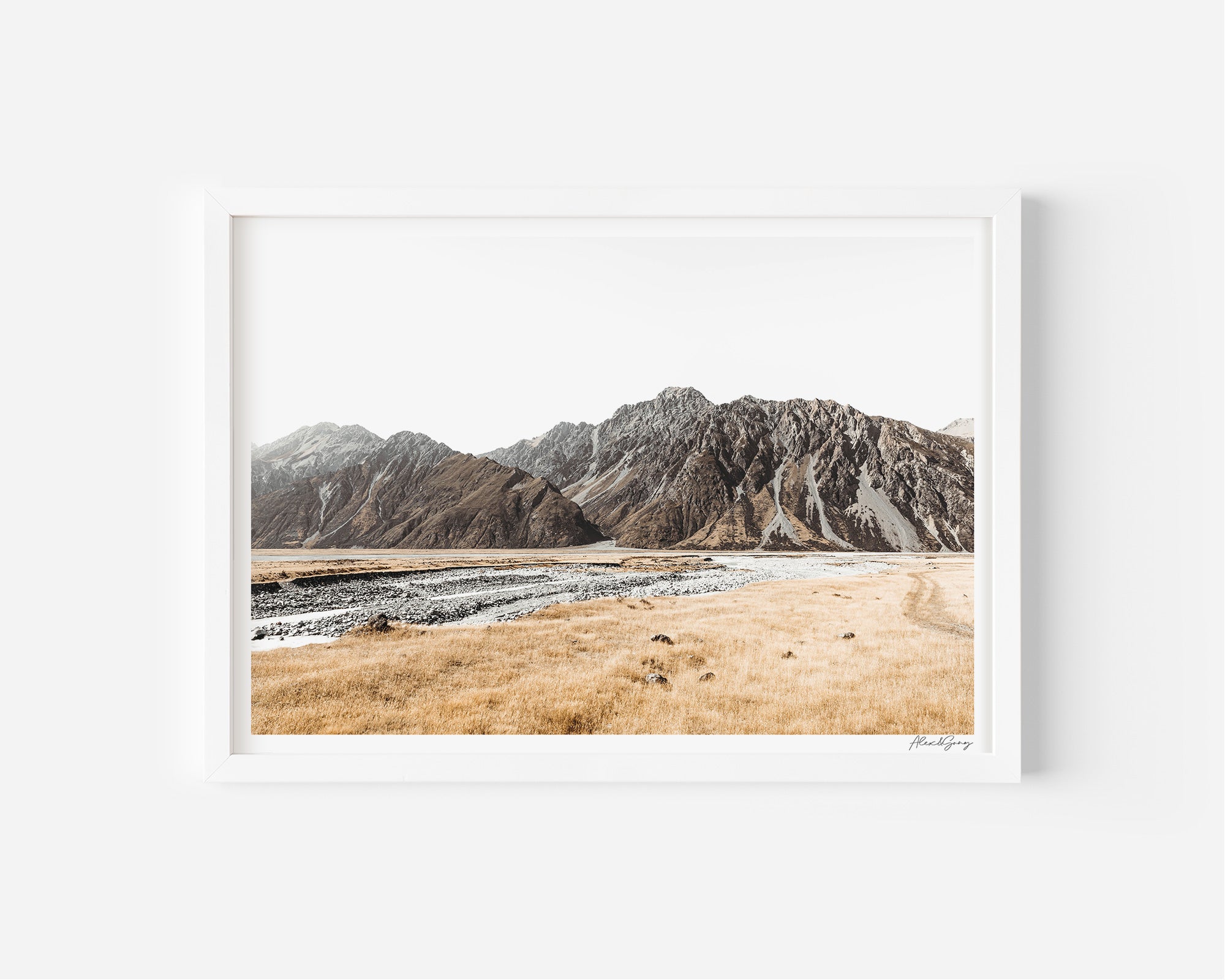 With its earthy tones and calming atmosphere, this artwork is sure to bring a touch of nature's peace to any home or office. Showcase your love for New Zealand's breathtaking scenery with this high-quality fine art print. Captured along the Tasman River looking out to The Nuns Veil located in the Mt Cook National Park, South Island New Zealand.
DETAILS:
All art prints are printed on luxurious fine art paper which has a MATT finish to it. If you would like a glossy finish, please let us know.
COLOUR:
Colours may differ slightly from what you see on screen to the original print due to different monitor settings.