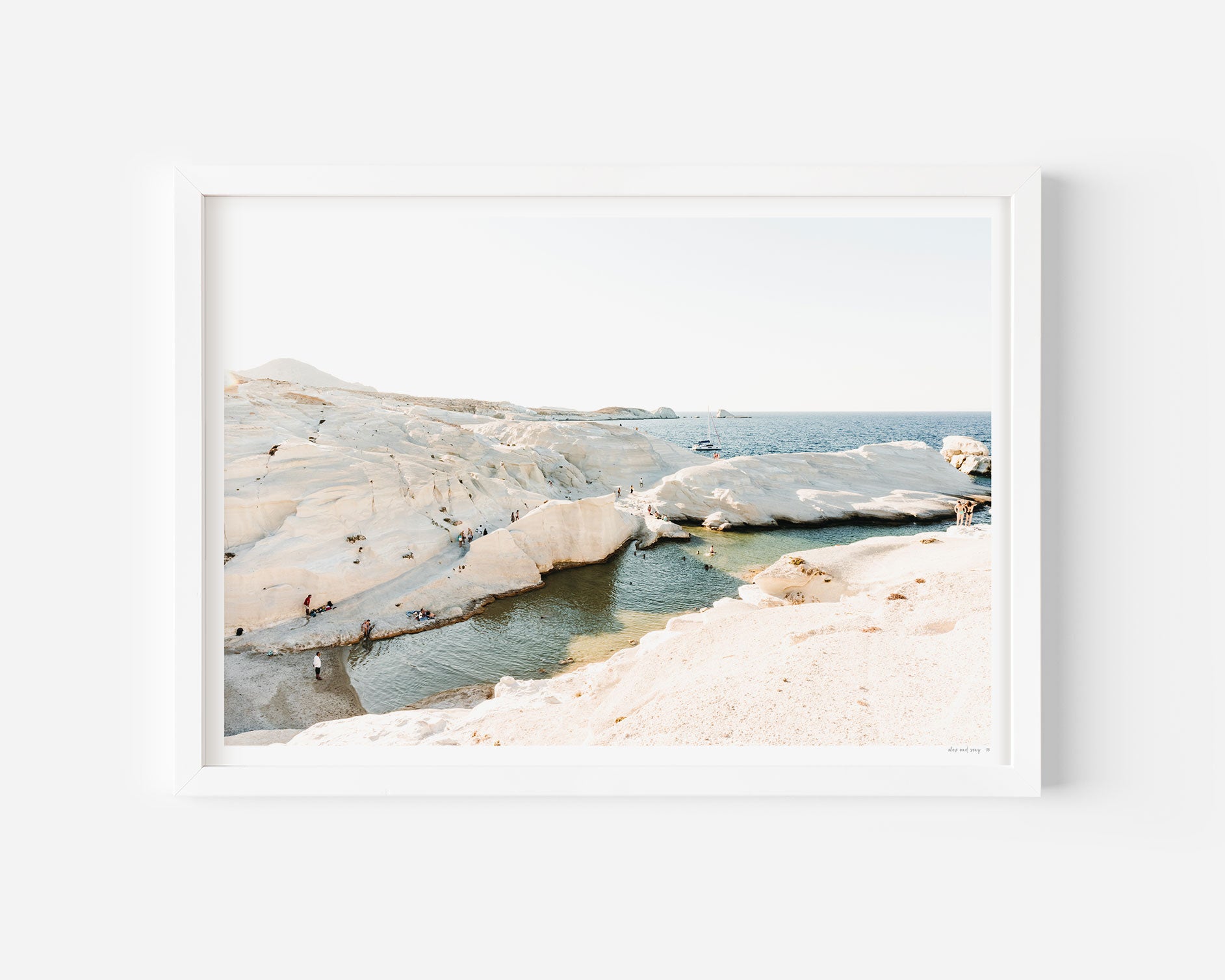 Milos Escape • Limited Edition
Whether adorning a gallery wall or a personal space, this art print transports one to the captivating shores of Sarakiniko, igniting a sense of wanderlust and appreciation for the raw beauty of nature.
 • Limited Edition. Only 50 prints will be sold. Your print will be numbered. 
DETAILS:
All art prints are printed on luxurious fine art paper which has a MATT finish to it. If you would like a glossy finish, please let us know.
COLOUR:
Colours may differ slightly from what you see on screen to the original print due to different monitor settings.