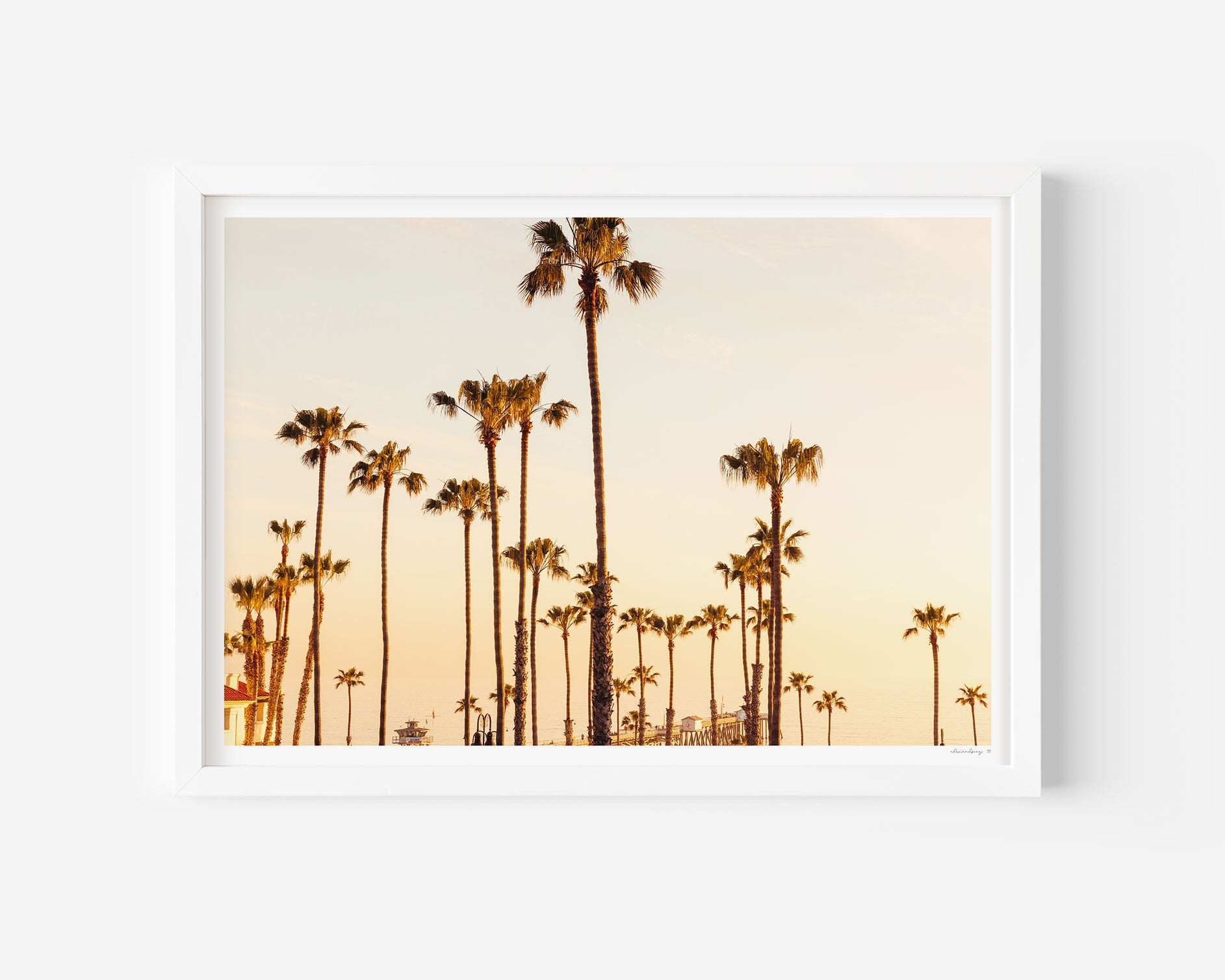 Golden Sunset at San Clemente
Transport yourself to the tranquil shores of Southern California with this piece. The vivid colours and breathtaking beauty of a golden sunset at San Clemente, with towering palm trees silhouetted against the orange sky. It's the perfect addition to any home or office decor, adding a touch of warmth and serenity to any space.
DETAILS:
All art prints are printed on luxurious fine art paper which has a MATT finish to it. If you would like a glossy finish, please let us know.
COLOUR:
Colours may differ slightly from what you see on screen to the original print due to different monitor settings.