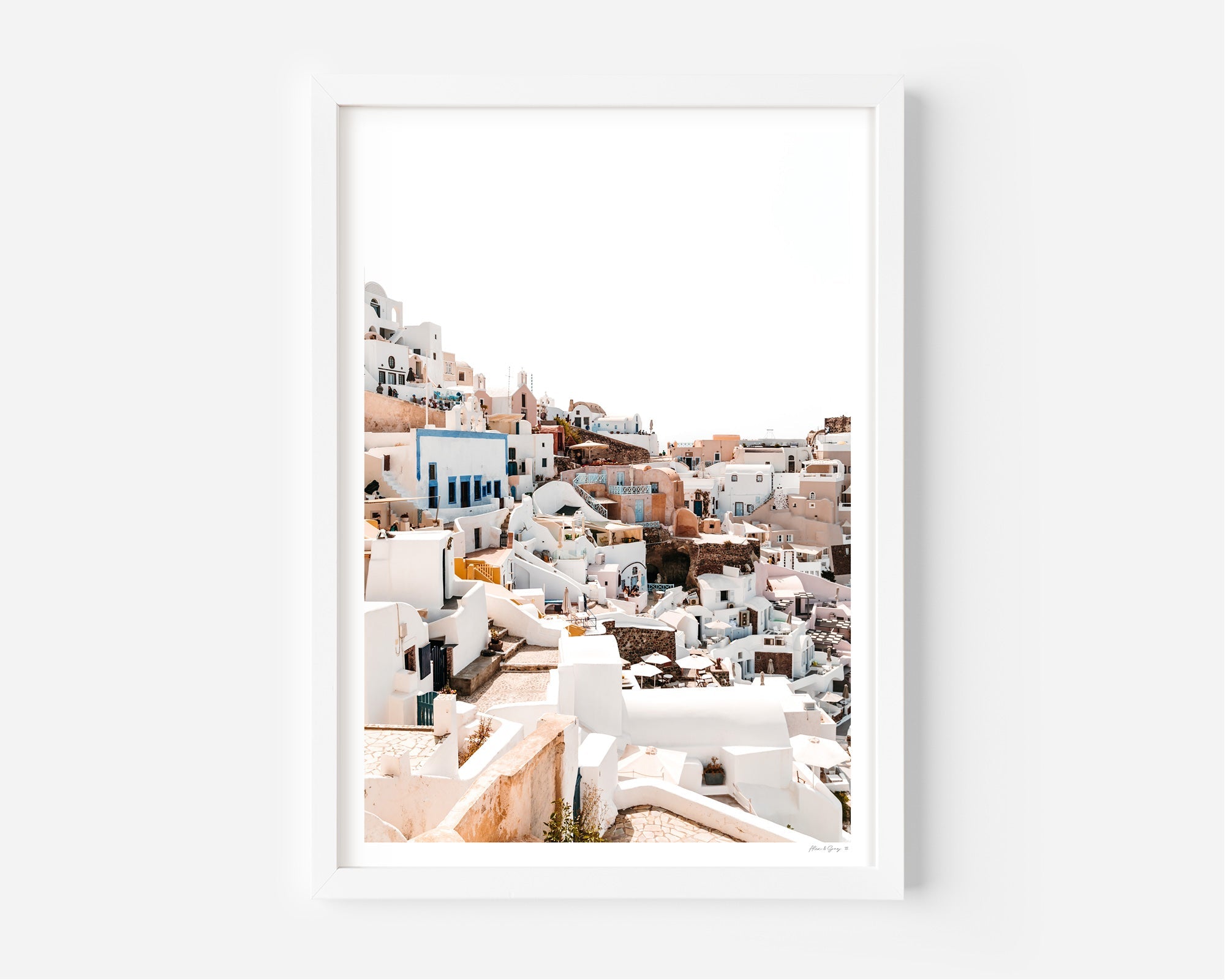 Beautiful Santorini Colours
Soak up the unique atmosphere of this romantic destination with this beautiful piece. From the terraced dwellings to the cobbled streets, each building features muted pink, yellow or orange walls and hints of blue. The stunning architecture of Oia Santorini in Greece is truly a sight to behold. 
DETAILS:
All art prints are printed on luxurious fine art paper which has a MATT finish to it. If you would like a glossy finish, please let us know.
COLOUR:
Colours may differ slightly from what you see on screen to the original print due to different monitor settings.