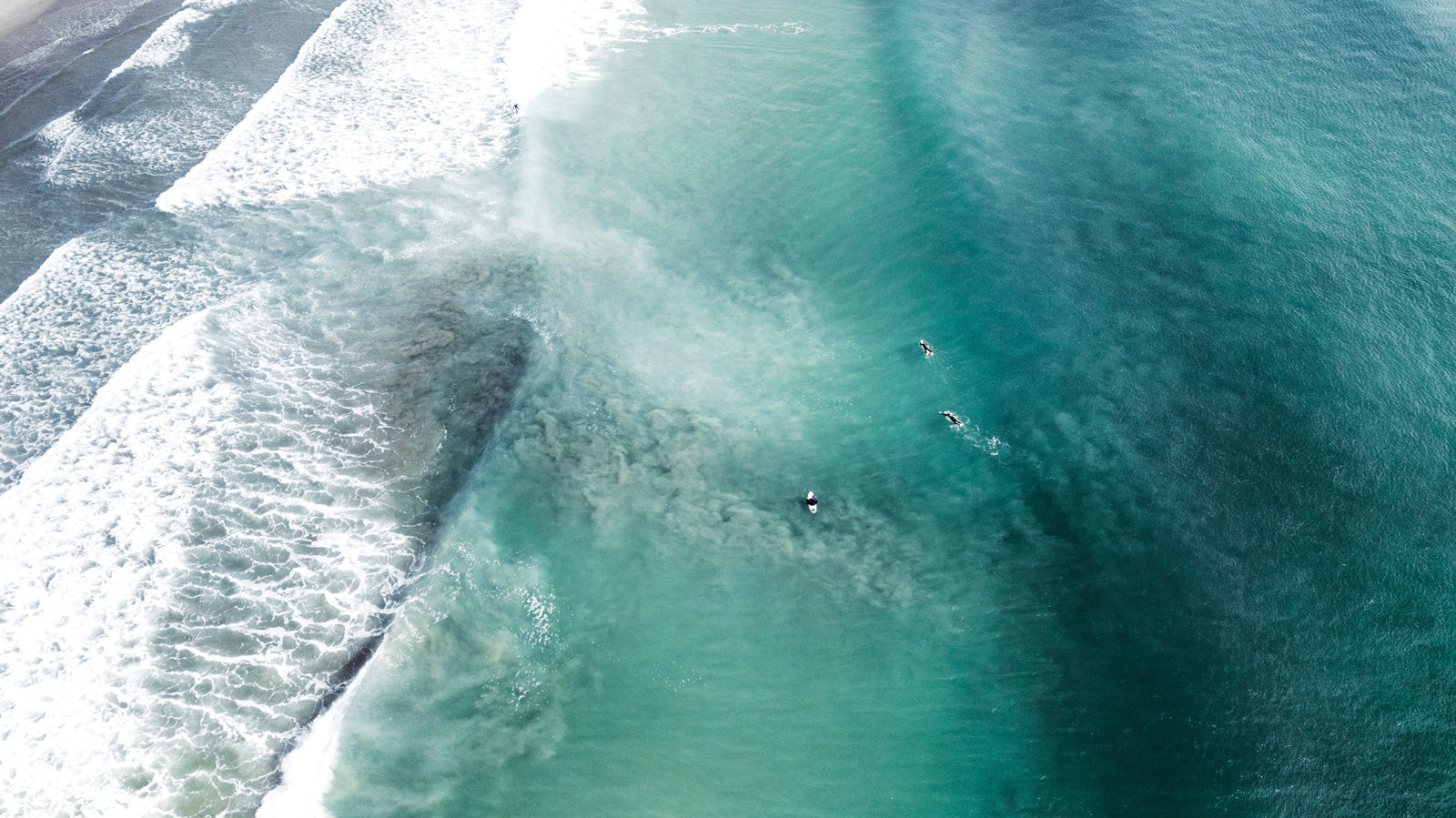 The 3 Best Things To Do In Waipu Cove
Waipu Cove is such a pretty beach destination in Northland. We've been coming here for years for short getaways, surf trips, long weekends and family gatherings. We love that stretch of Bream Bay at Waipu and Langs and think you will too. 
Here are our three best things to do in Waipu Cove:
1. Enjoy the Waipu Coastal Walkway
The track is a leisurely walk with ocean views, through lush native bush and past Pancake Rocks. It's not a loop track, unless you do the return on the footpath. It's approximately 3 km each way and takes about 45 mins not including stops. It's best to wear shoes (not jandels) as there's a bit of terrain to attack.
From the Langs Beach end, the entrance is on Cove road, opposite Waterman Drive. The track finishes at Waipu Cove.  
This image below is our 'Abstract Beauty print' and was shot halfway along the track. Print version is available here.
2. Grab a coffee at The Cove Cafe' 
If you've just done the Coastal Walk and you're wondering where to eat in Waipu, you'll be right across the road from The Cove Cafe, so stop in for a coffee - be rude not to : )  They have great coffee and plenty of tasty options on the menu for breakfast, lunch & dinner, and a huge outdoor dining area. 
3. Go for a surf at Waipu Cove 
If you're at Waipu when there's some swell and an offshore wind, you're in luck! It's a great surf spot, not too gnarly & several peaks along the beach. If you don't know how to surf, Waipu Cove has to be one of the best places in NZ to learn! The water is warm(er) & clearer than most of the country, the surf is usually learner friendly (not too powerful or big) and the beach is beautiful! Learn 2 Surf is the local surf coach, they provide wetsuits to keep you warm and great big floaty surfboards to make your lesson fun.
After your lesson you'll be starving, so back to the Cove Cafe for a bite! 
Bonus - enjoy a swim at Ding Bay. It's a hidden spot, so you might have to do a bit of adventuring to find the bay, but it's well worth it. It's a magical secluded little beach surrounded by cliffs and native bush with just a small piece of beach (probably best to avoid high tide). If you want sun, go before mid/late afternoon when the sun disappears behind the cliff.